Success of interschool science and art exhibition.
Dear followers welcome back to our business again. We are delighted to inform we have successfully conducted an interschool science and art exhibition in Saptari – Nepal, held in the premises of Shree Janta Secondary school Dakneshwori-6 on January 26th 2019.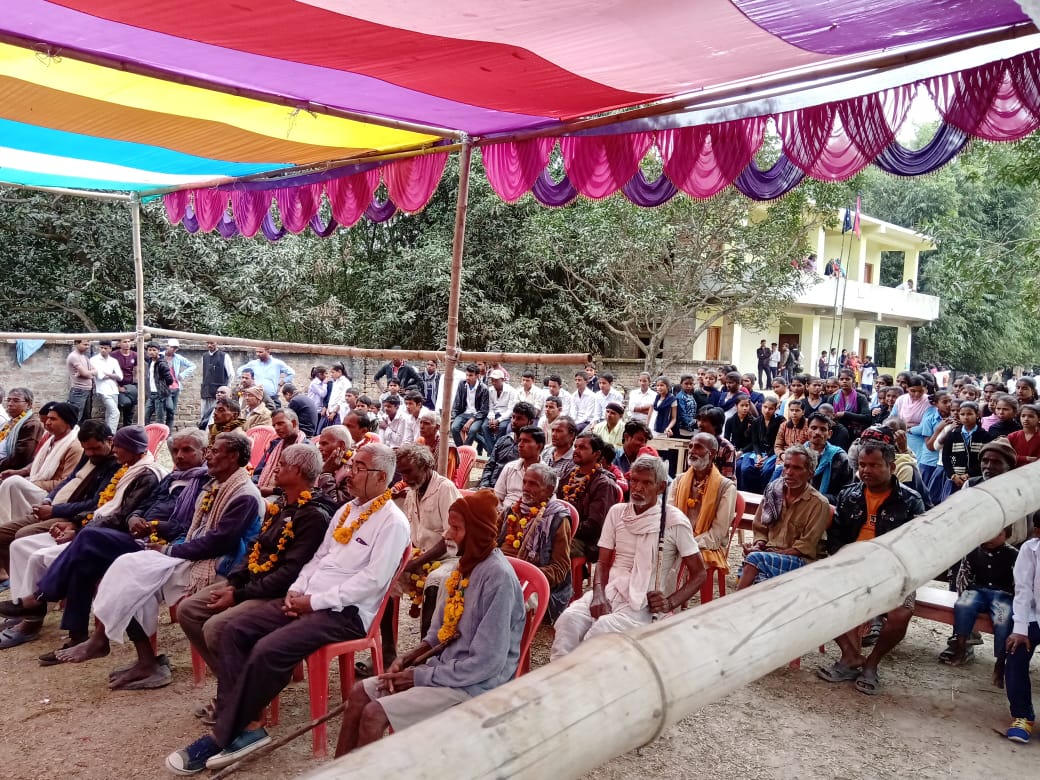 We had over 200 participants participating from 10 different schools with 50 projects. The program continued for six hours starting from 10 AM. More than a thousand people from the Dakneshwori municipality visited the event following our last year's history.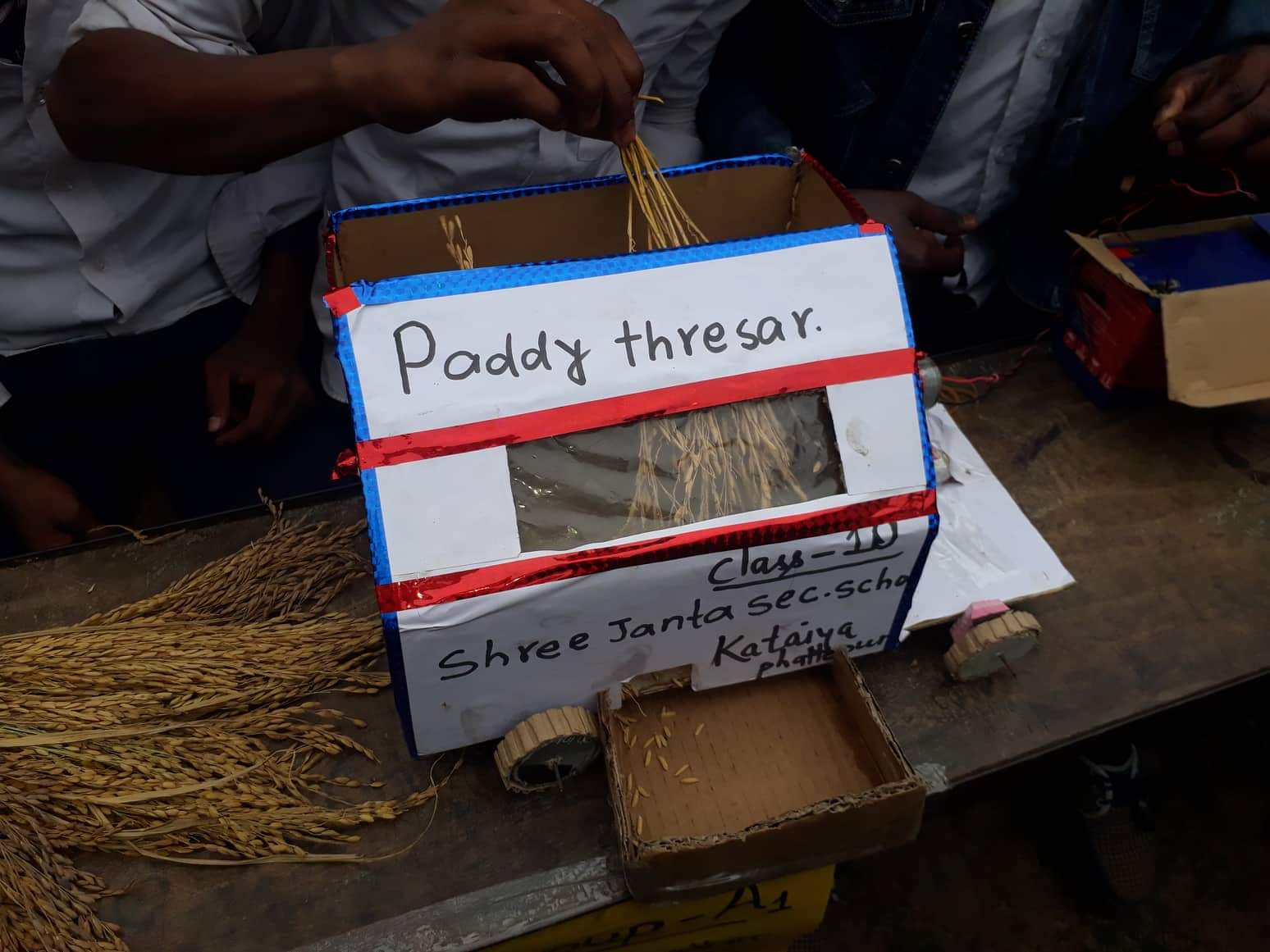 The team of students from Shree Janta secondary school, dakneshwori-6 won the first award with NRS 5000  with their Paddy Thresher project . This project is expected to be useful for the local farmers to harvest paddy and wheat from the plant. Similarly, the students from Shree Saraswoti Secondary School, Aurahi won the 2nd award with NRS. 3000 with their Excavator project. Likewise Shree Janta secondary school, Kabilasha  won the third award with NRS. 2000 with their Temple project.  All the awardee were also awarded with the certificate.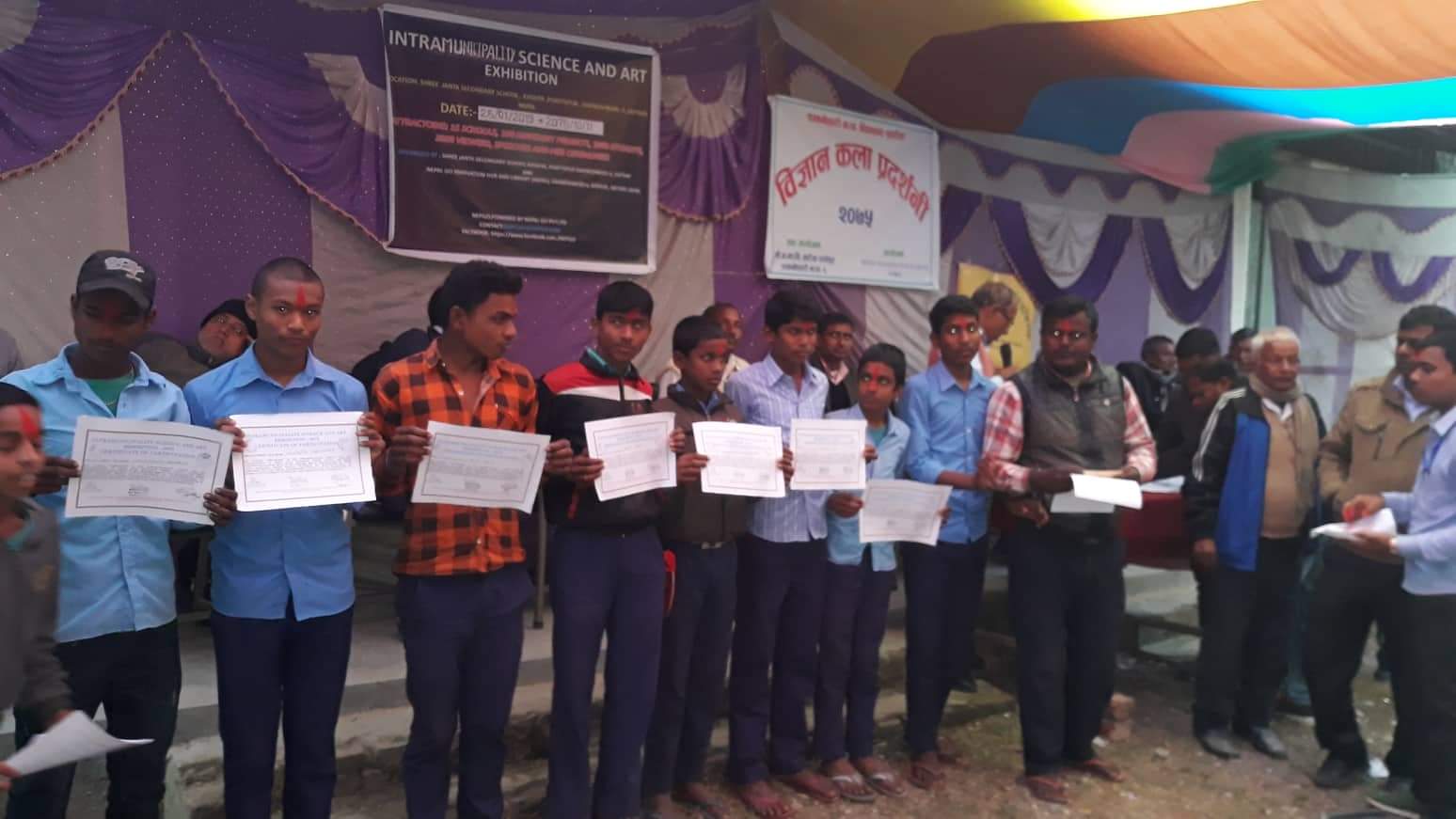 The event was chaired by the District Education Officer Mr. Dol Raj Pandey. We appreciate the innovative projects made by the students from the different schools and congratulate the winners and all the participants. We are extremely thankful to the local co-organizers – NGIHL library and the host school, donors, local collaborators, NEPGO members, and all the well-wishers. Please check some wonderful pictures we received all the way from the Saptari Nepal.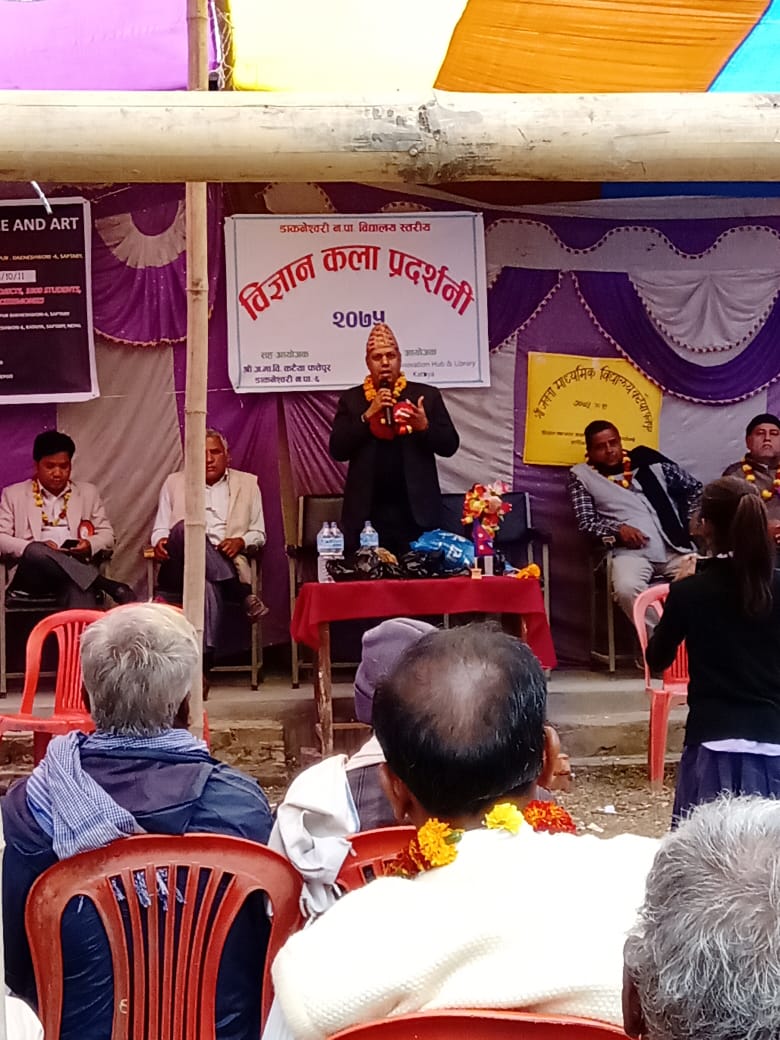 We are preparing for our most awaited event, 5 days Innovation Bootcamp in Pokhara-Nepal delivered by the visiting lecturers from Finland. Stay tuned we are coming up with more information. Meanwhile, we would kindly like to call you from all over the world for win-win coordination to success the event promoting innovation and entrepreneurship to make Nepal prosperous. 
Stay tuned and alive.